Assisted Living Can Ensure You are Living Close to Your Best Possible Life
As people age, there's often decisions to be made about where and how they live. In some cases it's easy to stay at home and live a completely independent life. However, in many situations, medical needs can cause changes and people may choose to move to care homes, assisted living or nursing homes.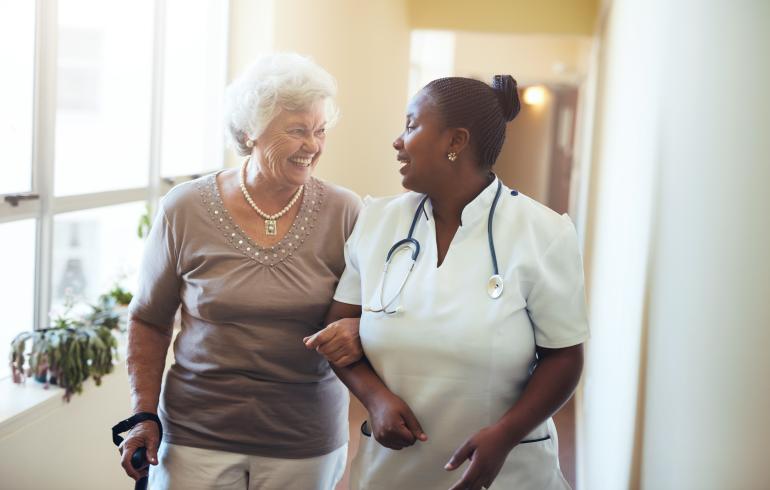 Assisted living homes tend to be in the middle of the road when it comes to assistance. Assisted living residents will often need daily medical care, but perhaps at a minimal level. Assisted living homes offer their residents their own rooms and the type of services they need. In fact, this is one of the biggest reasons to like assisted living, each resident can usually get exactly the services and care they need.
Type of Assistance Available
When you move to an assisted living service, then there's a number of services that are available. In addition to having your own room to live in, some of the services include:
Medication Assistance - This is a basic service where workers will ensure that residents are taking the correct medications at the right times with no chance of missing a dose or of taking the wrong items. This is an important and understated service offered.
Housekeeping - This is an optional service, but is great for people who may have limited mobility. Rather than spending an inordinate amount of time with housekeeping, residents can instead receive the assistance they need. This can also include laundry.
Meal Service - This may mean meals in a common area, or meals cooked in the resident's own space. It will vary depending on the facility and their specific offerings.
Supervision and Security - Most assisted living facilities can be a huge assistance to people who wish to feel secure in their living. Supervision can help those with dementia and other potential memory altering conditions.
Social Time and Recreation - Many people find it more difficult to be social and get together with friends as they age. In assisted living, there are often many social events that are planned to assist the residents in potentially making new friends and making the most out of every day.
Benefits of Assisted Living
There's certainly quite a few benefits that come with choosing to reside within an assisted living facility. Some of the most popular ones include:
More to Do - Sometimes retired seniors struggle to fill their free time on their own. This can then manifest in just sitting in front of the television. Assisted living facilities will usually have multiple events each week to appeal to each individual. Even if they don't enjoy everything, something will come along.
Safety - Assisted living facilities are built to be safe in as many ways as possible. Locations are designed to avoid being fall risks and more comfortable. Bathrooms for example will often be designed to do everything possible to stop a fall. Even if one occurs, there are staff nearby to help quickly! In addition there is usually security on site to ensure there's no one bothering the residents. Assisted living will also have specific plans for local natural disasters like earthquakes or tornadoes. This can make all the difference in an emergency situation.
Spend More Time on What You Want - This is maybe the biggest benefit. Residents get far more time to do the things they want to do during their retirement. Rather than taking extra time to do things like cook or clean, they can instead choose to spend that time with their hobbies and joys. This is especially important when a medical condition like arthritis turns something like making dinner into a painful and prolonged experience.
There are many other benefits, and also several disadvantages to moving to an assisted living facility as well. The best thing to do for anyone considering it is to check out a facility in question. In addition, make sure that you are budgeted to handle the facility. Some can be very expensive and insurance rarely covers the entirety of choosing an assisted living facility.