A Baby Monitor Is an Important Piece of Parenting Equipment
When you become a parent for the first time, it's important to have all the essentials on hand to ensure you can provide a high level of care to your baby once they arrive. One of the most important devices to use each day is a baby monitor, which can allow you to keep a close eye and ear on your little one. The product can offer peace of mind when the baby is sleeping and can alert you of when they start to move around and wake up to ensure you're ready to tend to their needs. As a parent, it's important to know how to use a baby monitor correctly and the best baby monitors to try on the market. Baby monitors make parenting easier and help keep your baby safer.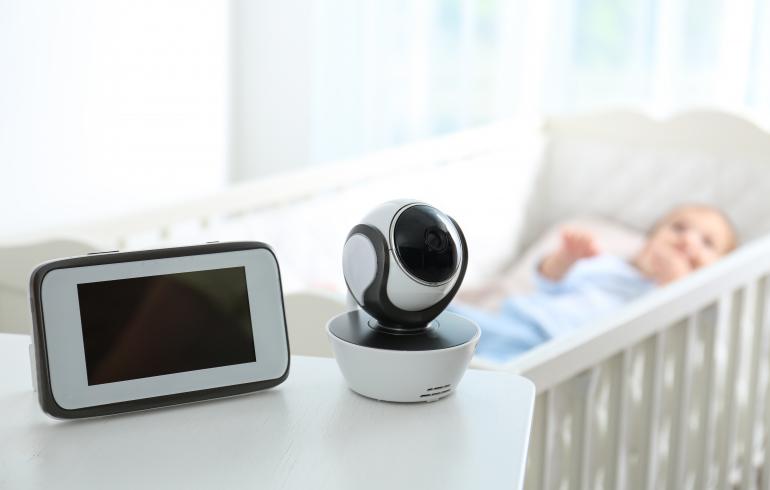 Proper Use of a Baby Monitor
Although using a baby monitor may seem straightforward, it can be used incorrectly, which can affect your infant's safety. First, the monitor should be at least three feet away from the child to prevent them from having contact with the device and tampering with it. Tuck in the cords to prevent the baby from putting the wires around their neck, which can put their safety at risk. The monitor should never be placed inside the crib or on top of it. Instead, place it on a nearby bookshelf or mount it to a wall.
If you want to avoid dealing with cords, consider looking for a model that is cordless or has a long range. It's also important to bring the monitor along when you travel to a family member's house or to a hotel to ensure you can continue to have a clear view of your child.
Reading the owner's manual is another step to take to understand how to use the device because each product has different features and a unique operation. Knowing how to adjust the settings can allow you to have a clearer view of your baby and understand when the battery is dying and needs to be recharged. You can also learn how to turn up the volume to hear your little one better.
You can also adjust the angle of the camera to ensure you can continue to view the child even when they move around in their crib or change positions. You'll need to spend a few minutes playing with the settings to ensure you can operate it correctly and troubleshoot potential issues.
Best Baby Monitors On the Market
When it comes to shopping around for a baby monitor, it can be difficult to find the right model because of the number of options available in the industry. Although you may feel overwhelmed by the options, there are a few top choices to consider to find something reliable and easy to use.
Arlo Baby - As one of the most popular baby monitors, Arlo Baby is a hit because of its reliable performance and cute design. The baby monitor comes with a set of bunny ears, allowing it to look like a fun character. It has excellent image quality and is wi-fi enabled. The device streams sharp video to an app on your smartphone or tablet and is capable of saving images and clips. It also comes with consistent app support and the ability to stream audio in the background.
VTech DM221 - The VTech DM221 baby monitor stands out for its crisp sound and talk-back functionality. Many parents love it because it has a long range and doesn't eat up batteries as quickly as other brands. The large handle on the monitor and receiver makes it easier to carry and more portable. It's the top pick for those who are looking for an audio-only baby monitor.
Eufy SpaceView - The Eufy SpaceView is highly rated because of its sleek and modern design. It also has an excellent range to ensure you have more freedom with where you move. The sharp image quality allows you to get a clear view of your child without any pixelation or delays.One of the highlights of this product is the camera's ability to pan from the top to the bottom of the crib. It can even film the ceiling to the floor to ensure you have control over what you see in the room.