A Clothing Subscription Can Save Endless Shopping Hours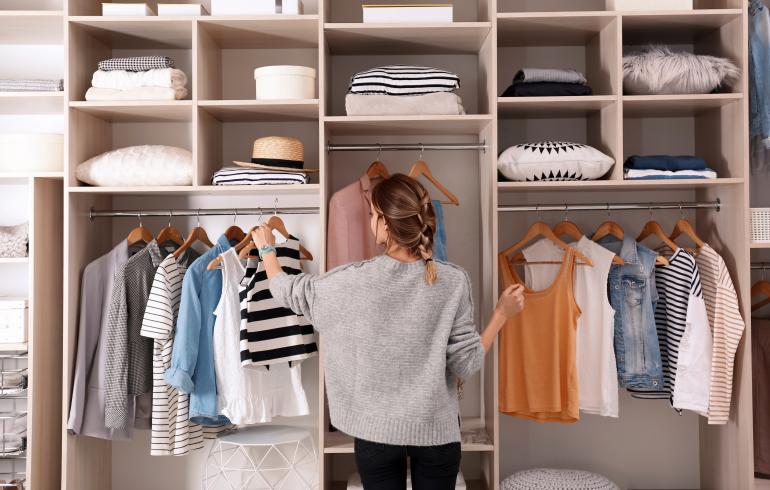 Many people look in their closet and lament they have nothing to wear. Others love showing off the latest clothing styles but don't have the budget to acquire them.
Many consumers love clothes shopping but just don't have the time to spend at the mall. Hitting the reset button on one's wardrobe sounds nice. For folks with a limited amount of time and a set budget, an online clothing subscription might be the best option. Clothing subscription services are very popular right now and for many good reasons. For a monthly fee, customers can arrange for a box of new clothes, jewelry, and accessories to reach their doorstep, all without having to leave home. Besides, what's more fun than getting an original box of fun things to wear every month? These facts should help you decide if a clothing subscription is the right way to go for you.
1 - There are clothing subscriptions for every style, size, and preference.
A clothing subscription is like having an online closet to browse for clothes, sunglasses, jewelry, and other accessories. Customers can set their size, color, and style preferences to ensure that their box only contains items they want. Many subscription services, like Stitch Fix, offer questionnaires that help narrow down their types of clothing and accessories for as little as $20 per shipment. Each account gets a real stylist who works to find the items that best match the preferences and price range on the account. For many companies, delivery intervals range from every two weeks to three-four months.
2 - Customers can keep what they want and send back the rest.
A typical subscription comes with a stylist fee for each delivery. For example, the stylist fee for Nordstrom's Trunk Club is only $25, but one could pay more than $100 per month with clothing rental companies like LeTote. For most services, once the box arrives, account holders decide which items they want to keep and which to send back. The shipping for returns is usually free. Most companies allow a certain number of days—usually five to seven—for deciding what to send back; after that, customers are on the hook for the price of everything in the box. For anything consumers want to keep, the stylist fee goes toward the purchase. If customers send back all the clothes in the box, they still get charged the stylist fee.
3 - A clothing subscription can save money.
Americans spend an average of $161 per month on clothing and other apparel. This amount might seem like a lot to some people. However, it's possible to spend much less per month on a personalized box of clothes from an online subscription, which can cost less than $150 per month. That's already $11 in savings, not to mention the unspent gas money and the potential discounts off retail prices, especially for Frank and Oak customers.
4 - Rent instead of buy to save more money.
Staying on top of the latest trends doesn't have to cost a fortune. Instead of buying high-end fashions, some customers rent their clothes from companies like LeTote and Rent the Runway. Some online rental services allow a certain number of items to wear, which can be exchanged for something else next month. Some companies offer the option to buy a designer item at a discount, which could mean a savings of up to 50 percent off the original price.
5 - Clothing subscriptions require a budget.
Although there's likely a clothing subscription to fit any budget, not everyone can afford every clothing subscription. The monthly price might be too much for people who usually don't regularly buy a lot of clothes. It can be more costly for customers who don't stay on top of their accounts or understand all the fees that come with their subscriptions. Consumers should always read the terms of any service that has a recurring charge and make sure that they are actively using their subscription and the services it provides.