A Good Summer Drink Helps Beat The Heat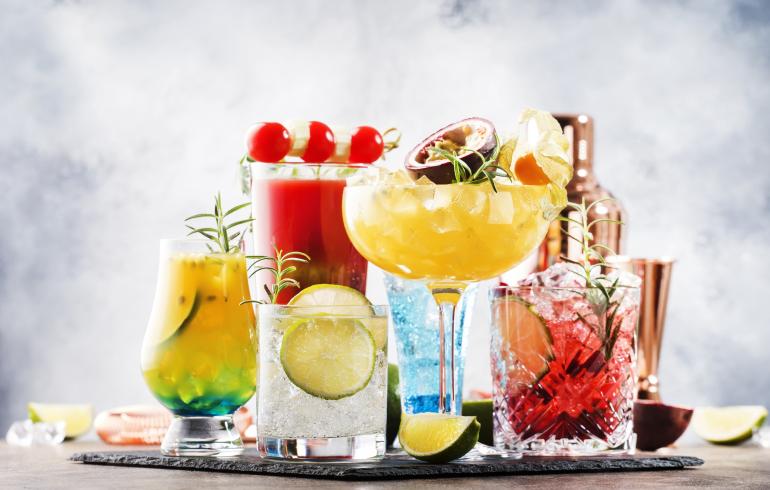 We can't wait for summertime and all the vacations, parties and of course, sunny weather that come with it.
To fully capture the summer, we want to soak in every ray of sunshine and enjoy all the flavors that come with the season. Whether you're planning to spend these warm months lounging in your backyard or attending lavish beach parties, the right summer drinks can help set the mood and create an event your guests will be talking about for years to come.
To prepare for the season, we've scoured the internet for the hottest vacation inspired cocktail recipes and kid-friendly drinks that you won't want to stop sipping, no matter where the summer takes you. Whittling the list down to our favorites, we've landed on the top 5 innocent and alcoholic summer drinks you need to celebrate each sunny day. Grab your sunglasses and favorite glass - summer starts at the bottom of this delicious glass.
1 - Sparkling Raspberry Lemonade
Nothing says summer quite like lemonade. A great lemonade isn't just sold by enterprising children starting their first businesses. Although we love the classic, we also can't resist kicking things up a notch! This homemade sparkling raspberry lemonade is bursting with fresh fruit flavor. Sweetened with the help of fresh honey and topped with sparkling water, this is a sweet treat that everyone will instantly fall in love with and can enjoy year round.
2 - Copycat Chick-fil-A Frosted Sunrise
This quick and easy Frosted Sunrise borders on dessert, getting its creamy texture from rich vanilla ice cream. Fresh orange juice gives this drink Florida vibes, capturing the signature citrus flavors of the sunshine state. This is the perfect drink to whip up on a hot summer's night and enjoy outside with family and friends while you cool off poolside.
3 - Tropical Mermaid Cocktail
If you've been yearning for an island vacation, this ocean-blue tropical mermaid cocktail can whisk you away on a mental vacation. This drink is a triple threat, packing banana, coconut and pineapple flavors. Blue Curacao gives the cocktail its signature serene blue color, making it both a delicious and beautiful mixed drink to serve up and show off at your next poolside party.
4 - Fresh Watermelon Margarita
This watermelon margarita recipe puts a fresh spin on the classic summertime cocktail. Juicy cubes of fresh watermelon make this drink lighter and more refreshing than the typical margarita. However, you still get all the crisp citrus notes you expect. This is the cocktail you need to kick off your next Cinco de Mayo celebration or simply to spice up an average Taco Tuesday.
5 - Santorini Sunrise
For a European flair, the Santorini Sunrise packs all the flavors of its namesake Greek island. Sweetened with honey and pink grapefruit juice, this cocktail can be accented with mint, thyme or rosemary depending on your mood. The standard recipe uses Campari to add deep bitter notes to the cocktail, but you can substitute for ouzo or any other flavored alcohol to put your own spin on this vacation-in-a-glass.