Choosing to "Rent to Own" Your Appliances Can Keep Costs Down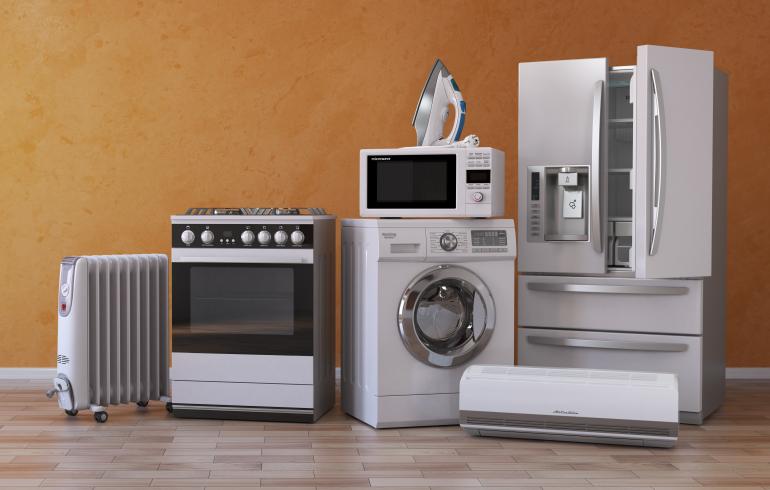 Whether one is moving into their first apartment or home, filling up their new place with appliances can get expensive.
The average cost of a simple refrigerator can range in the thousands of dollars, and that's only one appliance. Multiply that amount by every new appliance piece that a renter or homeowner needs, and things can really start to add up quickly.
Luckily, rent to own retailers are available for those who need a financial plan. These centers offer some of the latest appliances on the market for a set fee. Each person simply signs a contract to pay a weekly installment on the item until it is paid off in full. Since rent to own retailers don't charge interest over the rental period, they're much cheaper to utilize than a traditional credit card for many.
How Does Rent to Own Work?
Rent to own is a fairly new way of doing business when it comes to gathering home furnishings and appliances. With rent to own options, one can typically access retailers online or at their local retail locations. It's ideal to visit a local retailer to get an up-close look at potential appliances one may want to purchase. It's always nicer to see the item in person, especially when you're going to be investing hundreds, if not thousands of dollars in its purchase.
An item that is listed as rent to own can be provided to a customer who applies for credit with the retail store. If approved, the store will allow the customer to take home the appliance in exchange for future payments. A rent to own item usually requires a weekly payment installment to be made by the customer until the brand-new item is fully paid off. The full price of the item will be disclosed ahead of time so that the consumer knows how long they're committing to weekly payments.
Which Appliances Can You Rent to Own?
When it comes to rent to own products, there are many available. In fact, most new renters or homeowners can furnish their entire place with rent to own items. Most retailers who offer rent to own products will have the latest and most innovative appliances that provide energy-efficiency for the user. Here's a list of the most common appliances one can find available at local rent to own retailers:
Washers
Dryers
Televisions
Stove Ranges
Dishwashers
Refrigerators
Freezers
Air Conditioners
Wine / Beverage Coolers
Most rent to own retailers will offer these home appliances in various models on their floor. Many will even offer a plethora of other options that can be specially ordered in. These products are available in a wide range of colors so that one can match their essential appliances with one another.
Rent to Own Retailers
When one decides that rent to own appliances may be a great financial choice for them, it's time to consider which retailer to get items from. As we discussed above, there are some solely online retailers that can be utilized. However, it's recommended to visit a rent-to own retailer so that one can get an up-close view of the items that they're considering purchasing.
While some rent to own retailers may call this process rent to own, others may refer to it as lease to own. It's important to consider the actual terms involved with any retailer to ensure that one is getting what they want with an affordable repayment plan that fits their budget. Some of the most popular rent to own retailers include:
Aarons
Rent-A-Center
Rent One
Progressive Leasing
Lowes
Doing a simple online search of local rent to own retailers can reveal who is around one's area. If there are multiple locations nearby, consider visiting different retailers to get a feel for the products that they offer. It's also a good idea to check out pricing options between various retailers and to get a credit pre-approval so that one knows what their viable options are for renting the appliances that they need.