Hair Products Play a Vital Role in the Health and Beauty of Your Hair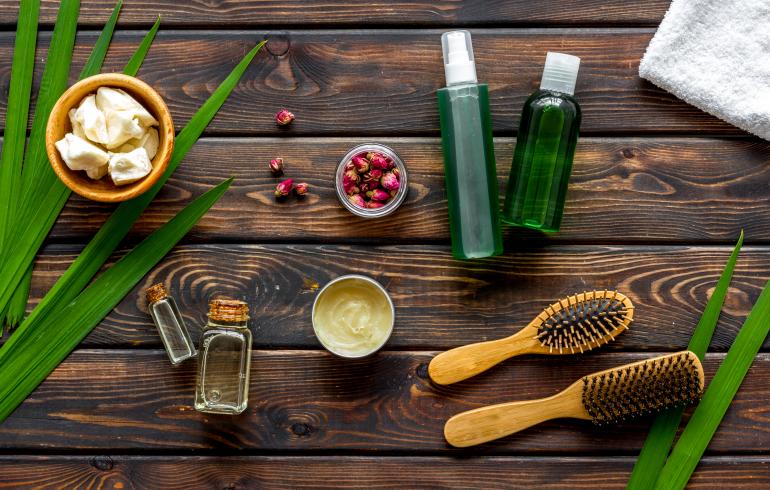 They say hair is a person's crowning glory. It's not surprising that the global hair care products market has continued to grow and is currently worth over $85 billion.
Both men and women prioritize hair care, with men spending $348 annually and women, $420. While the amount may seem insignificant, women are estimated to spend at least $55,000 on hair products and treatment in their lifetime.
Like the human body that has to be fed with a balanced diet to stay healthy, hair also requires certain ingredients besides a good diet. Hair products are thus enriched with such ingredients to facilitate giving you beautiful and healthy hair. Unfortunately, getting the right product to cater to a buyer's specific needs can be a struggle. Therefore, the information below details some of the products that enhance hair health and beauty and the most common hair products available in the market.
Common Hair Products
There's a number of products that almost anyone uses. Despite this, many people don't know all that much about the products they are using. Some of the most common options include:
Shampoo - Hair gets dirty after being exposed to dust, high temperatures, smoke, and hair products' regular use, which causes buildup. Usually, in liquid form, shampoo is applied to wet hair, massaged into the scalp, and rinsed out before styling. Regardless of how clean a person is, everyday washing is not recommended because it strips the hair of its natural oils, leaving one with dull hair.
Conditioner - This product has been likened to a skin moisturizer. Without using a hair conditioner, damaged hair is the ultimate result as it becomes more fragile and breaks. Since it rehydrates the hair, conditioner can be used every day because it also replenishes lost nutrients.
Treatments - As the name suggests, treatment is used to restore damaged hair. Some of the products used are readily available at home; they include coconut oil, eggs, yogurt, and honey. Hot oil treatment is best for natural hair for an instant shine because it seals the hair cuticles. Scalp treatment eliminates itchy and dry scalps. Hair detox treatment, on the other hand, is for repairing damaged hair that has been exposed to excessive chemicals and styling.
Products for Hair Health
Silk Pillowcase - You might wonder how a pillowcase plays a part in one's hair health. While cotton is more porous, thus rids the hair of its moisture, silk pillowcases have been praised for how well they keep the hair hydrated. As such, it helps prevent brittle hair. This product also has the advantage of keeping the face wrinkle-free.
Organic Virgin Coconut Oil - Coconut is one of the best hair care products that helps maintain healthy hair because of its moisturizing properties. It stimulates hair growth and keeps a healthy scalp by fighting dandruff. For that luster and softness associated with healthy hair, adding a tablespoon of apple cider vinegar or honey to the oil does the trick.
Hair Supplements - Hair gummies and vitamins are increasingly becoming popular as people realize that it takes more than applying certain hair products for healthy hair- sometimes, the answer is in the diet. A person whose diet lacks certain vitamins will suffer from hair loss. Hair supplements are also recommended for premenopausal and menopausal women. However, these supplements must be used in combination with other external hair products to experience positive results.
Products for Hair Beauty
There's plenty of items that can be used in a purely stylistic fashion. Some of those include:
Styling Gel - Styling gel helps to keep a certain hairstyle in place by taming the flyaways. It can also increase hair movement and facilitates adding shine and texture.
Mousse - Taming wild curls is a challenge for most people, but mousse makes it easier because it does not weigh the curls down. Instead, it lifts them to keep them soft and bouncy.
Pomade - Used to hold a hairstyle in place, pomade is a greasy and waxy substance that also gives the hair a slick and shiny appearance. It should not be left overnight because it will adversely affect hair health. Removing it can be a challenge, and one requires several washes to get rid of it completely. Its main advantage is that it lasts longer than other styling products used to enhance hair beauty.