Having The Right Dress Shoes Means, You'll Never Look Out of Place
If you are looking for a way to ensure that you never look out of place, then it is time to invest in some dress shoes. Dress shoes will give your outfit the final touches that will make it stand out from the rest. They are not just limited to formal attire, since many people wear them with casual outfits as well. It may be hard to believe, but the right pair of dress shoes can change your entire look. Many people choose dress shoes over more casual styles like sneakers or sandals, but they can make a world of difference in how you feel and look. You will never again have to worry about walking into any situation looking out of place when you know that your feet are properly dressed. This article will look at different aspects of dress shoes and how they can affect the looks of both men and women.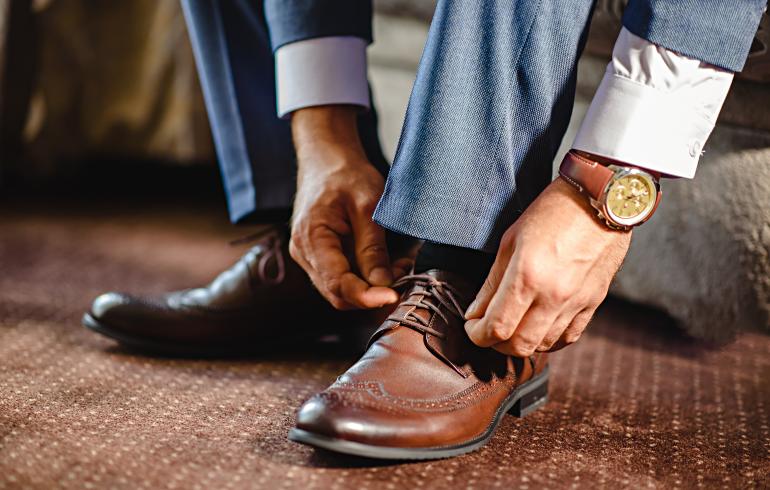 Dress Shoes Styles for Men
Style is an essential aspect when it comes to dress shoes. You can have a perfect shoe, but if you don't choose your style correctly, they might not match what you wear. Dress shoes for men come in many styles, which includes:
Dress boots - Dress boots come in two styles. Lace up dress boots have a lace-up style which means that you can adjust the tightness according to your comfort levels. They also have stiff soles where you will be able to walk for long distances. Standard dress boots are similar in style to the lace-up dress boots except that they don't have any laces or fastenings and instead go on like a sock.
Dress Oxfords - Dress oxfords are shoes with laces, usually made with leather or suede, and they come in many colors. They also have rugged soles, which means you can walk for long distances without getting tired quickly.
Dress Loafers - Dress loafers are shoes that usually have no laces, and they come in many colors, but the most common one is brown or tan, which goes well with dress boots.
Dress Shoe Styles for Women
There are many dress shoe styles for women. Some of the most popular include pumps, ballerinas, and oxfords. The type you choose should depend on your taste as well as the event you're dressing up for.
Pumps - Pumps are a classic dress shoe style, and they come in many different heel heights and colors. They are typically more on the dressy side and can match with several different types of outfits. However, they might not always be comfortable enough to wear all day long.
Ballerinas - If you're looking for a dress shoe style that is comfortable and allows your feet to breathe, ballerinas are the way to go. They add some height, but they aren't as high as pumps or heels, which means there's less pressure on your toes and the soles of your feet. Ballerinas come in many colors and heel heights but tend to have a more feminine look due to their design. Ballerinas are perfect for women who like to dress up but don't want to wear heels or even flats!
Oxfords - Oxfords are dress shoes with laces, and this style is typically more on the casual side. However, oxfords are suitable for less formal events too! Oxfords can be great if you want to find a balance between comfort and dressing up. Plus, they look lovely paired with jeans or another type of pants!