Makeup Remover Makes the Removal Process Much Easier
Everyone loves the way makeup makes them look and feel; however, taking it off at the end of the day is a drag. With that in mind, they would be surprised how much makeup remover would make their life easier. Makeup remover is a lifesaver. It helps alleviate most skin concerns, such as breakouts, irritation, and premature aging.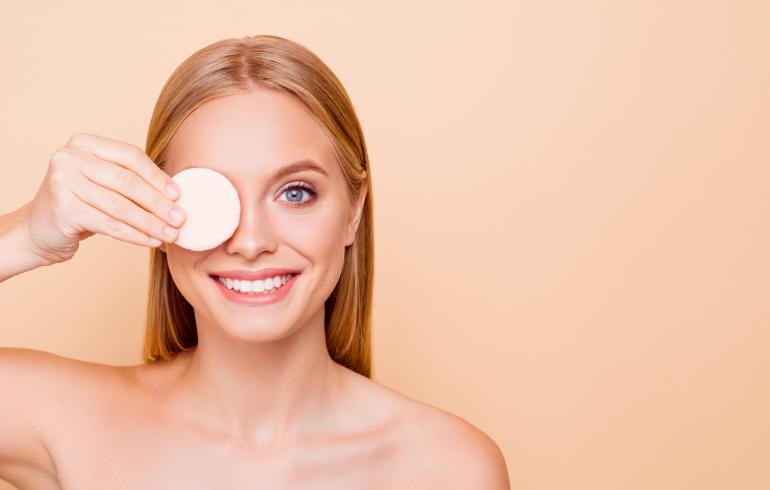 Sometimes when people wear heavy matte lipstick and eyeliner, it becomes hard for them to wash it off. They end up scrubbing vigorously; that's when picking the right makeup remover becomes essential. A good makeup remover will remove all the makeup in one go without struggling while hydrating and smoothing out the skin.
When people think of how hectic it can be when taking off makeup, they get lazy and end up sleeping with their makeup on. The makeup can cause damage to the skin. This makes it ideal to have a consistent night-time skin regimen.
Tips For Using Makeup Remover Properly
Leaving face makeup on can lead to acne and wrinkles, while eye makeup can lead to eye infections and even broken lashes. The following tips will help individuals who wear makeup to be able to remove it well like professionals.
Using a cleanser - The use of a cleanser helps people to break down their makeup. It should be massaged all over the face, hairline, chin, around ears, and left to sit for 15 seconds. Then it should be wiped off with a wet cotton washcloth. This sufficiently gets rid of foundation and blush from their faces. If the foundation is long-wearing, then a makeup remover should be used first.
Gentleness - Handling the skin when removing makeup should be done gently. Using an oil-based makeup remover is the best way to go. It leaves the skin hydrated and moist. Individuals should apply a generous amount of makeup remover across the face then wipe it off gently with a cotton pad. This softens their skins and loosens the makeup.
More focus should be placed on the eyes - Liner and mascara are tough to get off. The use of a cotton pad and oil-based makeup remover for the eyes specifically is the best option. The cotton pads should be pre-soaked to make the process easier. The soaked cotton pads on an oil-based remover also remove the long-wearing lipstick efficiently.
Benefits of Using Makeup Remover
The following are the reasons why people should use makeup remover for their skins.
It cleanses the skin surface - Most people aren't aware that their skin surface is typically exposed to pollution, grime, and UV rays. Even the makeup they wear daily makes it necessary for them to thoroughly cleanse their faces before going to sleep. The first step towards cleansing their skin is removing their makeup. The makeup remover is essential since it helps remove all the dirt and impurities on the surface of their skins. Without using makeup remover, their skin becomes more likely to age fast, and also, it increases chances of irritation.
Gets rid of blemishes - People need to remove their makeup religiously every night since it dramatically reduces the chances of suffering from many skin-damaging conditions. Blackheads, pimples, redness, and other blemishes don't stand a chance of ruining their skin when the makeup is removed well. Makeup remover is an essential part of a night-time beauty routine to have well-moisturized skin.
Top Makeup Remover Brands
The following are the top makeup remover brands for all skin types.
SkinCeuticals Gentle Cleanser - This cleanser works well for people whose skins are dry and sensitive. For those prone to irritation, itching, and redness on their skin, this is the solution. It can be used several times a day since it's gentle. It's a hydrating and conditioning cleanser.
La Roche-Posay Toleriane Dermo-Cleanser - This is a French pharmacy product. It's efficient for dehydrated and sensitive skin. It's highly gentle and gives the skin a calming effect. The faces of those who use it don't look red or feel tight. It also has a rinse-free formula, which makes it ideal for travel.
Dermalogica Soothing Eye Make-Up Remover - This brand effectively dissolves stubborn eye and lip makeup. It doesn't matter how pigmented the makeup used is. It's also oil and alcohol-free so that it won't irritate the eyes. It's suitable for those who wear contact lenses and vegans.