Moisturizing Provides Your Skin Many Benefits
A person's skin is far more sensitive than they may realize. Some parts of the body seem to never age. The skin is not one of those. A person's skin is often the first sign that they are getting older. This is especially true of a person's skin on their face, neck, arms, chest and ears. Why is this the case? It's because skin in those locations are consistently shedding more skin cells than other parts of the body. In turn, they need more assistance and moisture to properly repair the skin each time.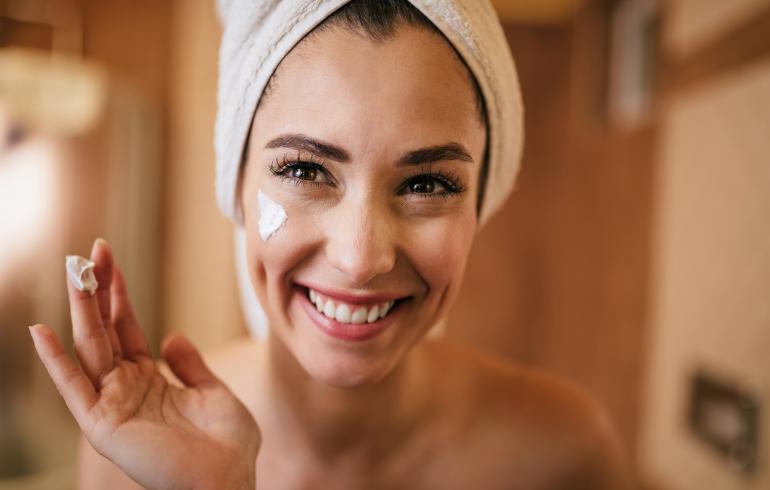 The good news is that there are ways to help your skin stay healthy. Moisturizer is one of the easiest and most effective ways to keep skin looking great and healthy. That being said, there are hundreds of different moisturizers on the market today. It can be difficult to know which ones are really beneficial and which are just trying to make a profit off of your skin. However, if you can find a good moisturizer, your skin will thank you!
Importance of Moisturizing Your Skin
There's plenty of reasons that a person should moisturize their skin. First off, moist skin can better fight off the signs of aging. That's because by applying moisturizer, you're avoiding the skin becoming too dry. In addition to watching out for extra dryness, moisturizer can sometimes also help skin from becoming too oily as well. This means that you're not going to suffer from issues like acne as often. It's important to know the ingredients within to ensure that a moisturizer won't actually cause skin to feel more oily at times!
Earlier, the most common areas of the body to require moisturizing were mentioned. There's another aspect that is often overlooked. These areas that shed cells quickly are also the most likely to develop skin cancer. By helping moisturize the skin and keeping younger skin reaching the surface quicker, the skin can stay as healthy as is possible!
Top Brands of Moisturizer
When it comes to picking a moisturizer, there's plenty of choices. That's applicable if you just go to a local store. When you include everything available online, it's almost unfathomable how many items you have to pick between. What follows are some of the more popular options on the market today:
Olay Regenerist Micro-Sculpting Cream - This is one of the most popular moisturizers on the market. In addition to being popular, it's not priced outside of most budgets and can fun from between $23 and $30 at most retailers. It's a great choice to keep your skin feeling young and healthy.
Lancome Absolute Premium Bx Cream - This is a fairly pricey option and typically costs between $180 and $190. This cream is a night based moisturizer, taking your sleeping time and helping to renew skin. Ingredients like sea algae and wild yam extract fuse together to form an incredible product.
Weleda Skin Food Original Ultra-Rich Cream - Many people swear by this cream as it's a very popular option for people who suffer from very dry skin. Rather than being too fancy, this cream focuses on assisting people with a flaky skin complexion. It's one of the best rich creams out there and only costs $20!
Farmacy Beauty Honey Drop Lightweight Moisturizer - Unlike a lot of moisturizers that can only handle one skin type, this cream is actually quite good for almost any skin type out there. It's a great moisturizer for the face when you're intending to wear little to no makeup as well. Usually this can be found for about $45 per unit.