Old Backyard Pools Could Probably Use a Remodel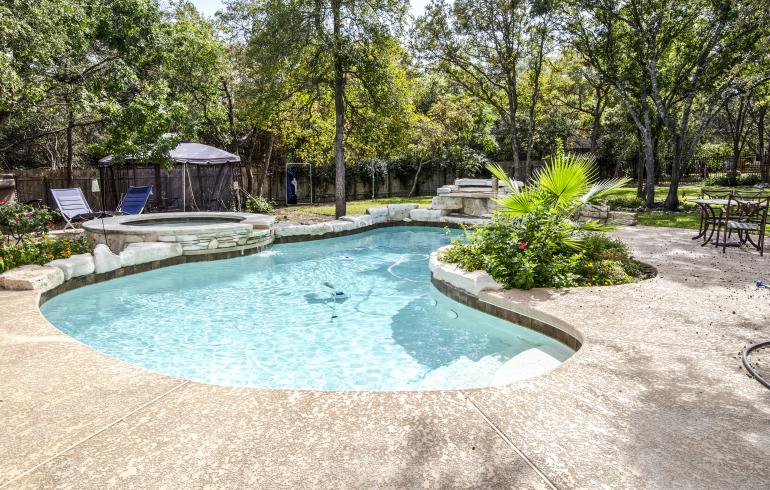 Swimming pools render a fantastic ability to cool people down during hot summer and rejuvenates or invigorates their deeper senses.
Furthermore, people use them as an outdoor setting to host home parties where friends and families enjoy themselves. To make a swimming pool realistic, homeowners need to invest money, time, and effort.
Sometimes a backyard pool may not appear the way one would like it, and it can be the right time to remodel and create something new. This degradation may happen when a homeowner finds that the pool does not suit his/her style or that they have neglected the pool for a long time. In either case, it can be the perfect time to remodel, renovate, or repair the poor.
Signs It Is Time for a Pool Remodel
There are several reasons why there might be a need to remodel a pool. If the installation is over ten years old and a homeowner has never updated it, this could be the year for a swimming pool remodel. Homeowners should look out for these signs and plan for an upgrade in time.
Cracked Walls - Over time, if a pool's structure is not maintained, it may have multiple issues. Cracks and peeling of the pool's interior surface are some of the structural issue signs. Areas where one cannot remove stains and spots from the pool surface or floor all suggest that an inground pool remodel is needed. It is possible to require getting the pool re-tiled, which is a part of renovation projects.
Poor Energy Efficiency - A swimming pool constructed over ten years ago can increase one's utility bills. The heating set-up may have endured its good years and might not be running correctly anymore. Although installing a new pool may be a considerable investment up-front, it can save money in the long run. New pools are not only energy-efficient but also environmental-friendly. Hence, pool remodeling can help lead to a suitable life with fewer energy bills.
Absence of Safety Features - An aged pool needs additional safety to avoid injury. Also, families with kids need to ensure that they have incorporated safety features in their pool. If not, it is time to advance to a new pool with VGB-compliant drains to protect their kids.
Common Pool Remodeling Features
When committing to a swimming pool remodel or renovation, most homeowners opt for new features such as water jets, waterfalls, or water slides. If done correctly, these water features can enormously enrich an entire swimming pool. Some exciting features include:
Laminar and Deck Jets - Remodelers can craft swimming pool jet bubblers to create a fountain where installed. These are specifically fun for younger kids and appear terrific in any pool setting. Laminar and deck jets are relatively cheap and essentially crafted as an aesthetic upgrade.
Creative Waterfalls - Whether one opts for a natural or artificial stone waterfall, waterfall features are the perfect complement for any pool setting. When it comes to an innovative swimming pool remodel or renovation, waterfalls can be dramatic.
Pool Waterslide - An inground pool waterslide can add a whole new dimension to a pool. If correctly installed and properly integrated, a waterslide can offer endless hours of games and fun for everyone. For most homeowners, this is an outstanding feature in pool remodeling.
Pool Remodeling Cost
It can be tough to estimate the cost of a pool remodel since every project is different. The cost often depends on the extent of remodeling or renovation, and to a lesser extent, the pool size and the location. The best way to find an accurate price is to check for multiple quotes from different local pool builders.
The average cost usually is somewhere between $4,000 to $15,00. Basic repairs and resurfacing fall on the low-end of this range, while resurfacing integrated with technology upgrades and plumbing falls on the high end or above. When it comes to the cost, aesthetic enhancements are all over the map, depending on one's choice. For an over the top complete modification of the pool and deck, one can spend up to $100,000.