Pants Need To Be Held Up and Belts Are There To Do It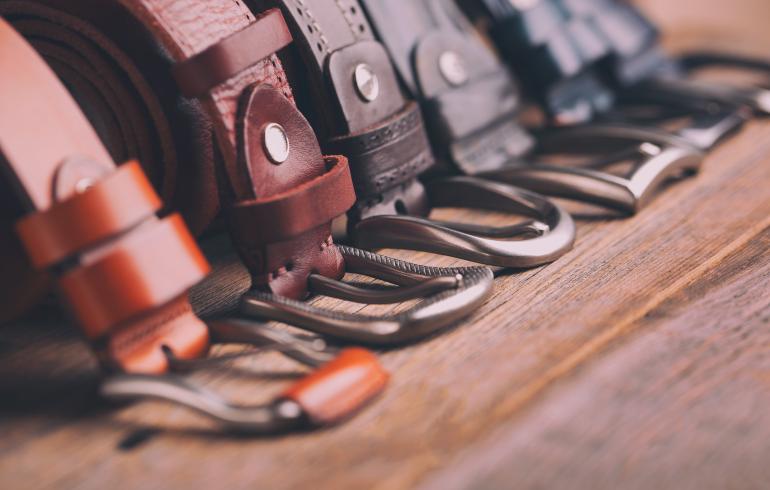 Belts are like the gracious host of every party- everyone expects to see them around, but hardly anyone ever makes a fuss about them.
Touted as the most important accessory to a man's, and woman's, outfit, the belt will never run out of style. After all, pants will always need to be held up!
Although belts are commonly made from leather, there exist many manufacturers today that rely on synthetic materials. They come in a host of designs, each perfect for a particular type of setting. The jury is still out on how exactly to match your belt with your outfit, although most people believe it should always have a matching tone and texture with the shoes you have on.
Avoid cheap, faux leather pieces- such belts tend to look inexpensive and unappealing, and look nothing like the elegant models they were made to imitate. You should also make sure the belt fits right before you've purchased it.
Men's Belt Needs and Styles
Although unspoken of and often assumed, the belt is one of the most important elements of any man's outfit- besides, of course, his shoes, wallet, watch and socks. The kind of belt you've tied around your waist forms a certain impression of you in other people's minds, especially if they're meeting you for the first time.
The Formal Belt
This is the belt you would typically tie when you wear a suit or whenever you dress up for work. They are most often either black or brown and are designed to not attract too much attention. These belts also have simple metallic buckles.
The Casual Belt
Think beaded. Yellow canvas with white stripes. The casual belt is used to accessorize the plaid khaki and loafers outfit, and is perfect for the night out. Typically made using dyed leather and woven fabric, these belts are statement pieces that add a lot of style.
Women's Belt Needs and Styles
The belt features prominently in most women's wardrobes. Unlike men's models which were designed to be simple and minimalist, women's belts have daring and creative designs, making classy and artistic accessories.
The Broad Belt
Wide belts are very bold and stylish, and are tied around the waist to accentuate its definition and add character to the outfit. To get an everyday-wear accessory, you should choose neutral colors or stick with the generic, black belt. However, if you're looking for something to accessorize that sundress, a colorful, frilly model will work best.
The Thin Belt
Thin belts add a chic and sophisticated layer to any outfit, and pair wonderfully with a short black dress, high-waist jeans and even maxi dresses. These belts come in different designs and are made using all sorts of materials- from leather to pearl strings.
Unconventional Belts
As the DIY wave continues to draw in more people, style-conscious people have turned to using unique and eccentric belts to, well, hold their pants up. From ropes and chains to shoe laces, these unusual ideas have taken the world by a storm. Some of these belts include:
No-Clasp Belt - These are belts that are designed without buckles. They are commonly tied in a knot around your waist, holding your pants while still allowing freedom and comfortable breathing.
Ratchet Belts - These are popular belts that, while having a buckle, don't have any holes and posts. Instead, they have friction buckles that glide along the belt and can be clasped at the user's desired position. The most common of this kind are military belts, which are made using canvas and not leather.