Riding a Motorcycle Feels like You're Riding Freedom
People who ride bikes are usually viewed as cool, adventurous, and fearless. However, there is more to owning and riding a motorcycle than merely being cool. Spending on a bike can help someone find their Zen, avoid sitting endlessly in traffic, live in the moment, connect with the surrounding world, and even meet new people and form lasting relationships. These two-wheel beasts are exciting, fun, sexy, and stimulating means of transport. The motorcycle industry is massive, with various brands and models available for everyday use and even special occasions. Purchasing a motorcycle is quite exciting but slightly challenging because every rider has their preferences for performance, brand, and design, among other attributes. When choosing the best motorcycle, it is vital to consider its aesthetics, intended uses, and riding experience. Although different people are drawn to particular brands, it is better to keep an open mind and explore various options.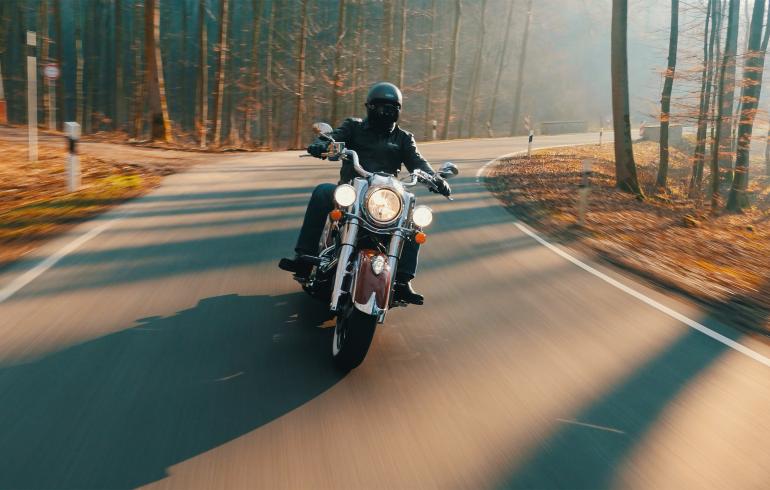 Popular Brands and Models
Some motorcycle companies have set themselves apart to become industry leaders. These include:
Harley Davidson - It is by far America's most legendary motorcycle brand, producing impressive models since its creation in 1903. It was created by William S. Harley, Walter Davidson, William A. Davidson, and Arthur Davidson. It provides motorcycles that match various lifestyles. The sleek model is ideal for those looking for a quick, elegant motorcycle, while cross-country enthusiasts can try CVO or touring models. Some of the famous models include Harley Davidson Low Rider, Harley Davidson Street Glide, and Harley Davidson Road Glide.
Yamaha - Yamaha, created by Genichi Kawakami, finished its first motorcycle in 1954, with the first model's production beginning in 1955. In 1960, Yamaha went international and began motorcycle exportation to the United States. The company specializes in sports off and on-road motorcycles designed to be fun and adventurous. Although it has maintained its core mission, Yamaha has diversified to other products such as high-powered ATVs, watercraft, and snowmobiles. Some of its popular models include Yamaha YZFR3, Yamaha YZF-R6, Yamaha YZF-R1, and Yamaha YZF-R1M.
Ducati - This company has been manufacturing high-quality for 90 years, having been founded by Antonio Cavalieri Ducati and sons Bruno, Adriano, and Marcello in 1926. Its first motorcycle was the Cucciolo; unlike the motorcycles that came from Japan, it looked like an ordinary bicycle equipped with a motor. The Italy-based company produces motorcycles known for their speed and beauty. The most popular Ducatis are Multistrada 950, Panigale V2, 2008 Ducati 1198S, and Scrambler 800.
Honda - Soichiro Honda and Takeo Fujisawa's brainchild is Japan's largest and among the most popular motorcycle brands. Besides being the largest motorcycle manufacturer, it also produces the world's majority of internal combustion engines. It currently offers motorcycle models that combine Yamaha's sportier models and Harley's long-distance appeal. While its motorcycles are a bit pricey, their impeccable quality matches the price. They offer sporty handling in a comfortable ride. The popular models include Honda CRF1000L Africa Twin, Honda CBR600F Hurricane, Honda RC213V-S, and Honda Super Cub.
Exciting New World of Electric Motorcycles
The race to dominate the exciting world of electric motorcycles is real, with Honda and Harley Davidson among the major motorcycle manufacturers with huge plans for electric bike production. According to Global Market Insights, the scooter and electric motorcycle market grew to $30 billion in 2019.
An electric motorcycle is an excellent option for people looking to lower their carbon footprint and protect the environment, which should be everyone. Inadequacy in power is one of the main concerns that people have with electric motorcycles. They shouldn't be worried. Electric motorcycles can provide a surprisingly huge amount of power, which is entirely available the second you accelerate.
An electric motorcycle consumes less power at a standstill. With regen braking, the rider will recover expended power as they wait for the traffic lights, making it perfect for their daily commute. Maintaining an electric motorcycle is more comfortable because it has no spark plugs, gearbox, oil, clutch, air filters, or timing belts; hence, merely the braking pads, hydraulic fluid, and tires need maintenance.
Motorcycles take people places that cars cannot reach, offering the freedom to go anywhere they want. A simple motorcycle ride provides the opportunity to remove any distractions like getting for the phone. Instead, the rider can enjoy a blissful interaction with nature, unwind, and even come up with solutions to problems.