SUVs Are Fastest Growing Vehicle Segment on the Market
The latest generation of sport utility vehicles is unrivaled for their versatility, and US sales prove this. Auto dealers sold millions of SUVs in 2020, and they outsold sedans by a two to one margin in 2019, with no signs of slowing down. That year, SUVs made up nearly 48% of sales in the United States versus about 22% for sedans. According to a May 2020 article on the New York Times website, analysts predict SUVs and other vehicles in the light truck segment will make up 78% of all US vehicle sales. Given these figures and their versatility, it's easy to see why SUVs are the fastest-growing vehicle segment on the market today. Read on to find out the best compact, full-size, and luxury sport utility vehicles being sold in the US today.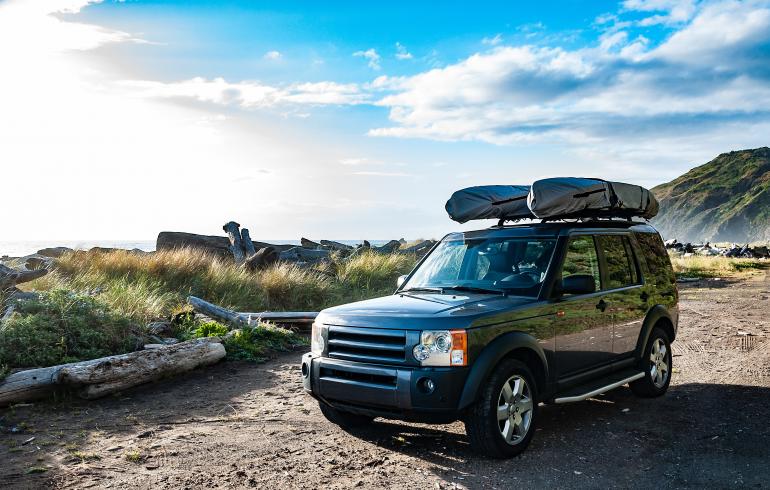 Best Compact SUVs
2021 Mazda CX5 - A luxurious feel and an affordable price tag combine to make the 2021 Mazda CX5 one of the best compact SUVs in the US car market. The CX5 has a comfortable, well-appointed ride, good handling, and excellent driving characteristics, along with top safety ratings.
2021 Volkswagen Tiguan - Volkswagen's 2021 Tiguan is one of the biggest compact SUVs, and it even offers a third-row seat to go with a price starting in the mid-$20,000s. Its turbo four-cylinder engine is smooth and fuel-efficient, and its Teutonic interior is excellent.
2021 Ford Bronco Sport - Ford has returned a storied SUV name to the market. The 2021 Bronco Sport matches good looks and plenty of capability to create a winning formula. There's even a bottle opener built into this compact Ford SUV's liftgate, perfect for tailgating.
Best Full Size SUVs
2021 Chevrolet Tahoe - Fully redesigned for 2021, the Chevrolet Tahoe features the same engine lineup found in its larger Suburban sibling. An upgraded base suspension system, a new infotainment system, and many standard and optional safety features make the Tahoe a 2021 winner.
2021 Toyota Sequoia - Toyota's 2021 Sequoia offers plenty of interior space, and all the safety features a large family could want. Reliability is a hallmark of almost every Toyota model, and Sequoia is no different. Add in its powerful engine, and the 2021 Toyota Sequoia shines.
2021 Chevrolet Suburban - Need even more interior room than you'll find in a Chevy Tahoe? The 2021 Chevrolet Suburban is for you. Like its smaller brother, the Suburban was fully redesigned for 2021 and is one of the most spacious SUVs in the US market.
Best Luxury SUVs
2021 Lincoln Navigator - Long the standard for big, powerful, luxurious SUVs, the 2021 Lincoln Navigator offers a posh, comfortable interior and a wealth of easy-to-use technology. Navigator's powerful engine and its outstanding passenger and cargo room help it stand out in a crowded SUV segment.
2021 Cadillac Escalade - No list of the best luxury SUVs on the market would be complete without the 2021 Cadillac Escalade and its elegant, high-tech cabin and massive cargo space. Three rows of roomy, luxuriously appointed seats help make Escalade a constant class winner.
2021 Mercedes-Benz GLE-Class - Mercedes-Benz is known for its luxury sedans and SUVs, and the 2021 GLE-Class SUV is one of its signature rides. Excellent driving dynamics, a muscular engine, and a spacious, high-tech interior contribute to the allure of the 2021 Mercedes-Benz GLE-Class.
Take Your Pick
There are dozens of different SUV models from many carmakers available on the US auto market and at all price points and equipment levels. Want a budget compact SUV? There are many from which to choose. Is a luxury SUV more your style? Prepare to be amazed at the luxuriousness of many SUVs these days. Take your pick of the cornucopia of SUVs ready and waiting for you at auto dealers in 2021.