The Best Sewing Machines Allow For Your Creativity to Come Out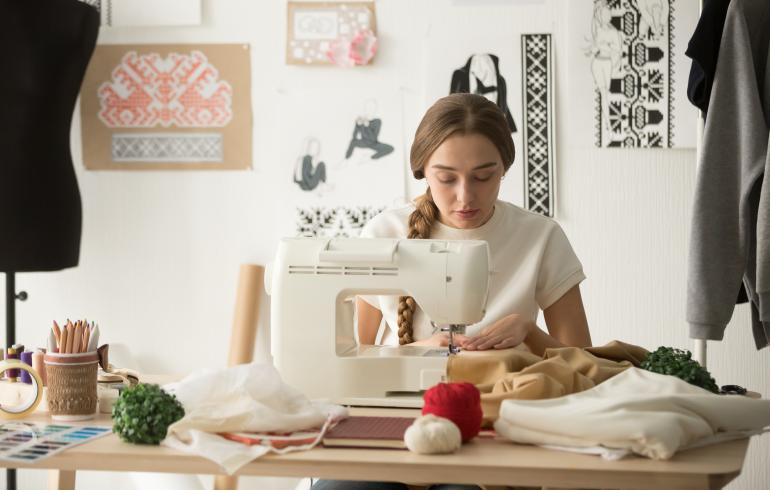 Sewing is a great hobby, especially during times when one is spending lots of time at home.
Sewing allows one to be creative and create custom pieces of clothing, blankets, or bags. The possibilities are endless because fabric is such a versatile material. Making one's own clothing or household items can save money. A sewing machine can help do clothing alterations that may cost a lot of time and money when done by a tailor. Different types of sewing machines are optimized for different sewing projects and materials. For example, some sewing machines can better handle wool, leather, or denim. Different sewing machines require different levels of operating skill. Some have more manual functions, while others are mostly automated. Sewing machines come in a range of price points, from inexpensive to investment-grade. Demand for sewing machines has increased. People of all ages, from children to their grandparents can put their sewing skills to use with a sewing machine at home. That being said, if you're going to sew at home, you need one of the best machines.
1 - Brother CS6000i Sewing Machine
This sewing machine has over 15,000 high-rated reviews on Amazon. It is a popular and affordable sewing machine available on the market. It is excellent quality for the price point, is lightweight, and easy to use. 60 different sewing stitches can be selected. It even contains a detachable wide table, making it suitable for working with large quilts. Users say that this is suitable for beginners, for making bags, quilts and other accessories.
2 - SINGER Mechanical MX60 Sewing Machine
The Singer Mechanical MX60 is a good choice for parents or grandparents introducing the art of sewing to their kids. It weighs only about 12 pounds and is easy to operate. There are 57 different stitch applications, including a selection for easy stitches. The full metal frame makes it sturdy and built to last for years. It is small and portable, making it suitable for taking to sewing classes or for working in small spaces. A light above the needle shines onto the sewing area, making it easier to visualize stitches on dark fabric. The instructions and set up are simple and beginners will find that this makes a great first sewing machine.
3 - Brother XM2701 Sewing Machine
This is a lightweight, full featured sewing machine. Priced at under $150, this sewing machine is the best option for those who do not want to spend extravagantly for a sewing machine. It includes 27 built-in stitch options and can do 800 stitches per minute. The needle-threader is automatic. Users commend it for the instructional DVD that is included, so one does not have to read through a dense manual and can start sewing in no time. It is small and easy to put away when not in use. It may not work well for thick fabrics such as jeans and leather, but is versatile enough for most projects by beginners.
4 - Brother CS5055PRW Sewing Machine
This machine is unique in that it is computerized, which allows it to do 165 different stitches, and even numbers and letters. That is a feature not available in regular sewing machines and allows for more creative possibilities. Users say that it also operates quietly. The LCD screen allows for easy selection of stitches. Professional quality zippers, buttonholes, and decorative stitches can be done on a variety of fabrics. It is a perfect example of a modernized sewing machine.
5 - SINGER 4423 Sewing Machine
While some people like the idea of automatized and computerized sewing machines, this sewing machine offers just the opposite. Most of its functions are manually controlled. The machine does not even need electricity to operate. This is great for learning the basics of sewing, without the help of fancy technology. Another standout feature of this machine is that it can sew thick fabrics such as leather. It can sew through multiple layers of thick fabrics, including canvas, leather, denim, and vinyl. Projects such as making leather handbags and wallets are a breeze. This is perfect for people who like to make their own custom leather gifts for family and friends.