The Right Bed Can Make a World of Difference Each Night
Most people might agree that their bedroom, specifically their bed is the one place at their home where they can relieve all their stress and rest in comfort. Everybody loves to sleep, but some can feel it more than others. Still, sliding into those fresh clean sheets at the end of a long day is a special comfort and moment. Our faithful friend in the sleep arena is the bed. Beds have been around us for a long time. To meet the growing needs of comfort and style for beds, they have been recreated repeatedly for centuries as general improvements have been made to materials and mattresses. The preference for a good bed is obviously more than just the way it looks. Choosing the wrong bed can lead to many problems such as a bad back, lack of sleep, and sore muscles. With those kinds of potential problems waiting, picking the right bed matters.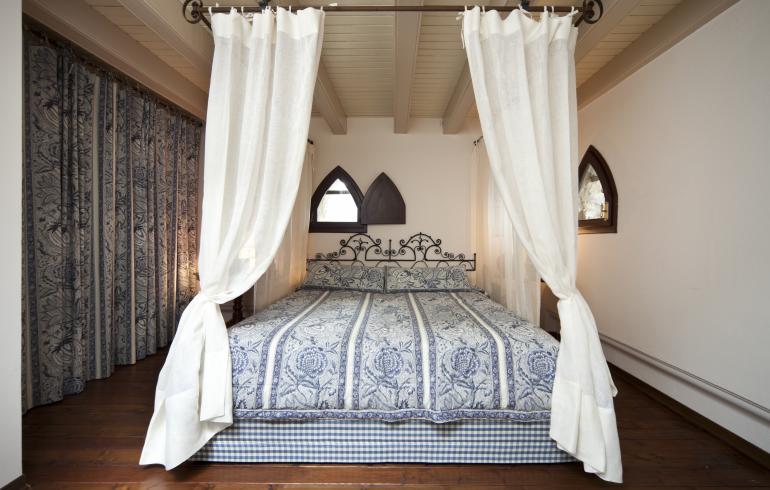 Bed Sizes and Styles
The style of a bed defines its overall theme and look. From king beds to the smallest twin beds can come in a lot of shapes and sizes. Some of the bed sizes and styles mentioned below:
Folding bed - This bed is specifically made for smaller spaces. These beds are placed in spaces where they won't be used much such as guestrooms or storage rooms. That being said, they are perfect for a holiday with extra guests you didn't know were coming.
Sleigh bed - These beds are made of heavy material, including aluminum, steel, heavy wood, and iron.
Murphy - Also known as wall beds, they are uniquely designed to save some space. The bed can be stored in the cabinet by hinging the frame, which saves plenty of space in a small apartment.
Canopy - This is a decorative bed that consists of a canopy covering the upper part of the bed.
Bunk beds - These beds are specifically designed for kids' bedrooms. It saves a lot of room with one bed on top of another.
Convertible ottoman bed - These are long ottoman benches that can be turned into beds.
Storage beds - These beds contain drawers that are sometimes surrounding the mattress or sometimes concealed beneath the beds.
Day beds - The name speaks for itself as the bed is used for seating, sleeping, and lounging. The shape of the bed is a mixture of a couch, lounge, and a bed.
Can A Different Bed and Mattress Really Improve Sleep?
What everyone deserves is a comfortable and good night's sleep after a long day at work. Having a decent sleep can optimize the regenerating power of one's body. This proves that investing in a good bed and a mattress is significant. Having poor sleep can weaken one's body and decrease its productivity. The issue is cumulative as well. One bad night sleeping can alter the next day, which in turn makes that night's sleep worse. A comfy mattress can prove to be vital for better sleep. The sleep of a decent night in a comfortable bed will all add up to one's better version.
Inadequate sleep can lead to severe problems such as tension or anxiety. In the long run, it may result in depression as well. To avoid all these problems, it is better to buy a mattress that provides restful sleep. Restful sleep can come from very different kinds of mattresses depending on the sleeper involved. Having a quality night's sleep can improve one's performance at work and increase their memory and productivity. The old mattress at one's house can become a hurdle in their sleep.
Using a Bed for Health and Avoiding Back Pain
One of the biggest reasons for people losing their mobility in middle age is back pain. It makes it difficult for people to maintain their stamina and strength, which results in people not engaging in any physical activity. To manage lower back pain, choosing the right mattress is essential as many people spend a third part of their day in bed. A good sleep at night with an appropriate mattress can help one function the next day. To relieve back pain, doctors often recommend a firm mattress.
A hard mattress can put much pressure on one's area of discomfort, such as it can put pressure on their spine. Similarly, a mattress that is too soft would not be able to support the needed area. A memory foam mattress can be very beneficial for people with lower back pain. It can adjust to the body and provide the needed support. Unfortunately, it can be difficult to find a stiff memory foam mattress for very large individuals.
Adjustable beds include a mattress and base that helps people suffering from back pain. It allows its user to adjust its various parts based on their comfort level. The parts can be raised, bent, elevated, and lowered. This ensures the optimal sleeping position is always found.