These Exciting Fashion Trends Are Sweeping the Nation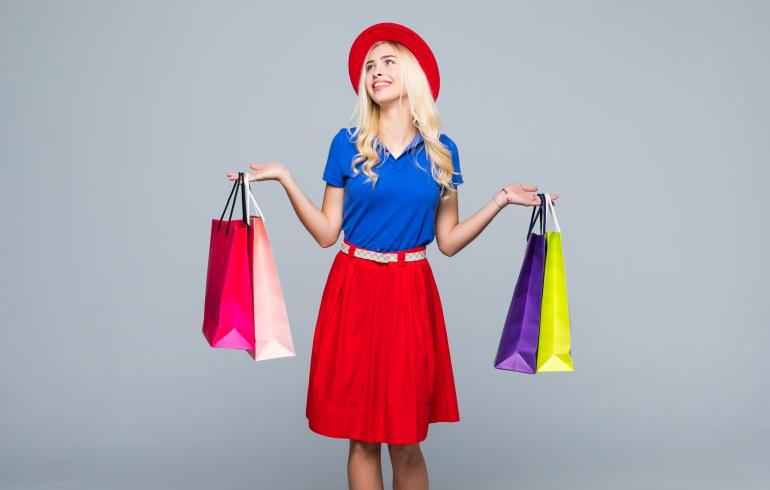 Fashion is constantly evolving based on consumers' tastes and designers' innovation. Because of this, it can be difficult for consumers to pin down exactly what fashion they should invest in.
Before shopping for new clothes for a refreshed wardrobe, it's important to do research. High fashion may look strange, but it's home to the glamorized versions of clothing worn on the street every day. Other fashion evolves from how individual people adapt styles to their own taste. Influencers on social media are constantly shaking up the fashion industry. That's why it's important to look at multiple sources for clothing advice.
It can be time-consuming to track down all this information alone, though. The list below contains eight fashion trends scoured from all across the web. It details exactly which trends are the most popular right now Since simply purchasing fashionable items doesn't ensure your outfits will be stylish, there are also plenty of styling tips included for each trend.
1 - Bermuda Shorts
According to Cosmopolitan, Bermuda shorts are back in! These aren't the same, bland khaki shorts everyone was forced to wear in school, though. Designers have come up with amazing ways to reinvent these classic shorts. Silk Bermudas are perfect for keeping cool in the office. They pair well with loose tops that hide your waistline. Striped Bermuda shorts are making a comeback for both men and women. A tucked-in white shirt works perfectly with a blue and white pair. The main key to pulling off this new fashion trend is choosing high waisted options. This style also works best if you let the shorts steal the show! Bright colors, patterns, and unique materials are all up for grabs.
2 - Mesh
The '90s trend of mesh clothing made its comeback a few years ago, and it doesn't look like it's going away anytime soon. In fact, Elle says mesh clothing is only growing in popularity. Mesh boots have become a big hit and can add a sexy vibe to a classic business suit. Long-sleeve mesh shirts and hoodies can practically be worn year-round. They're ideal for a day running errands and look great over a tight black crop-top. For the fashionably adventurous, mesh maxi dresses with underskirts and bras have become the epitome of street fashion. It's an eye-catching outfit ideal for a night at the club.
3 - Drawstrings
Drawstrings aren't just for athletic shorts anymore. Designers are using this simple addition to create dynamic clothing choices that are sweeping the nation. When sporting this trend, look for jumpsuits and dresses that have drawstrings at the waist. These outfits are perfect for creating a cinched look. They'll also help give you an hourglass figure. Additionally, drawstrings are being used to create a toggle effect that can be combined with other fashion trends. A mesh top with a side toggle creates a sexy look that can be worn at night. They're even being added to t-shirts, which results in a highly customizable crop-top. These tops are the ultimate way to lounge in style.
4 - Bold Patterns
Bold patterns have been a huge part of the fashion industry for years. Different patterns go in and out of style, and Who What Wear has insight into which ones are the most fashionable in 2020.Large floral patterns that are reminiscent of the '70s are getting a new lease on life. By combining these patterns with sharp lines, designers are creating a modern look.A psychedelic floral print dress is great for any spring outing. Large floral prints also look great when added to long-sleeve mesh shirts. It's the best way to create a lighter version of a traditionally dark fashion trend.
5 - Cutouts
Cutout fashion has gone from trashy to classy. Clothing lines are finding more ways to place this style within garments, and it's making for a sensational trend. Small cutouts below the chest seem to be the most popular. They're being integrated into everything, from swimsuits to cocktail dresses. Some designers are even using drawstrings to create these cutouts, which allows the size to be customized. You'll typically find this design in sporty dresses that are a fashionable choice for running errands. Side cutouts are also trending right now. They look best on flowy, maxi dresses. The cutouts give the fabric more room to drape, creating an effortless look.
6 - Bright Colors
In the past, it's been difficult for anyone to pull off bright colors. Not anymore! Fashion has stepped up its game to provide customers with workable options. Bright, color-block print dresses catch the eye of everyone who sees them. They're easy to wear because the lines give the color direction. Pink and orange is the most fashionable color combination of the year, especially in the form of polka dots. A pink jumpsuit with orange polka dots could arguably be the most fashion-forward outfit choice of the year!