Trikes Can Be As Exciting As a Motorcycle and More Practical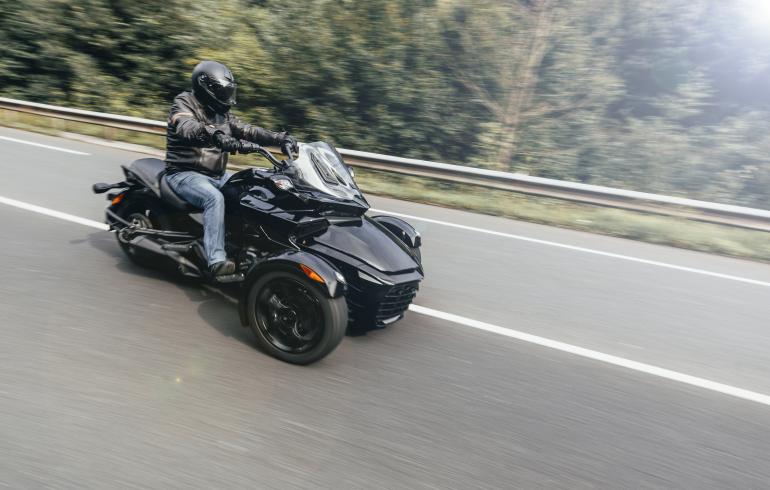 Motorcycles have always been popular transport means for many people and for different purposes.
This popularity has led to the rise of a unique culture around the two-wheeled machines. Manufacturers continue to work to make them better and even come up with completely different concepts to attract consumers. The innovation has led to the creation of a motorcycle with three wheels, known as a trike. As the median age of motorcyclists rises, the popularity of trikes also increases. While they have not been commonly seen on the road as much as the standard motorcycle, there has been a sales surge of trikes. This increased popularity may be attributed to being safer and unique with a striking appearance. Trikes are an excellent option for individuals that want the excitement of motorcycles but value space and stability.
Benefits of a Trike over a Motorcycle
There are many compelling reasons to choose a trike over a standard motorcycle. People that have switched from a bike to a trike can attest to the benefits. They include:
Greater Comfort - The additional wheel in a trike offers extra stability, so the rider uses significantly lower physical strength to navigate and control it on the road. This means that the individual can spend more time riding before exhaustion sets in, a quality that makes trikes more suitable for long rides. The wider frame offers more sitting space which enhances the riding experience. It is a stable machine that allows its users to ride in a natural position, making it ideal for people with back and joint problems.
Safety - The three-wheel designs make a trike more stable and safer than a motorcycle. Additionally, it is more grounded and heavier, so it has a better chance of remaining upright than a bike. While trikes are not excessively big, they are large enough to easily be spotted on the road, lowering the chance of getting into an accident. The fact that they are too large to facilitate weaving prevents users from putting themselves in avoidable dangerous situations. All these qualities contribute to a better riding experience because, with a trike, riders do not have to continually think about their safety, the passenger, and other road users. However, that should not encourage reckless riding.
More Space - The large rear ends of trikes offer enough space to store a lot of stuff. People who go on road trips regularly will love the additional storage space to keep everything they need in one place.
Popular Trike Models
An excellent trike offers a comfortable, stable, and exciting riding experience regardless of the little road bumpiness. When shopping for a trike, buyers should look into the following models.
The 2020 Harley Davidson CVO Tri Glide - This trike is loaded with many amenities like the Kahuna collection grips, LED headlamp that is adaptive, floorboard, pegs, and levers. It is an attractive machine for people who prioritize their comfort when riding. It comes with grips and heated passenger and rider seats, making it exceptionally comfortable. The Reflex Defensive Rider System (RDRS) helps match the trike's performance to the current traction when accelerating, braking, and decelerating using the latest electronic brake control, powertrain technology, and chassis control.
Can-Am Spyder F3 Special Series - The Spyder F3 Special boasts a modern approach to trike designing with a reverse trike or tadpole wheel configuration and aggressive bodywork. The rear tire's flat profile resembles an automobile's tires, but surprisingly, it is merely 225mm wide.This trike's triple black appearance is accentuated by black chrome wheels, an entirely black bodywork, 6-spoke, black-out drive train, and black perforated suede seat. Besides the attractive appearance, it also comes with a Rotax 1330cc Ace engine.
Honda Neowing - The traditional trike has two rear wheels and a single front wheel, with a reverse trike and three-legged car variations commonly made. However, Honda Neowing is an entirely different concept. Although it rocks a tadpole wheel configuration, the leaning three-wheeler feature makes it unique. It has a front/headline grill combination, angular bodywork, and an aggressive line. Since the Honda Neowing resembles a motorcycle rather than a traditional trike, it is more likely to attract hardcore motorcyclists.
Trikes offer enough exciting and practical benefits to appeal to a majority of road users. However, motorcyclists should stay updated on their safety training and remain vigilant on the road despite the stability and safety.