Which Motor Boat Is the Right Purchase For You?
The sea (or lakes in many areas) call to people! They want to be traversed and explored in a boat. If you have the urge for the maritime lifestyle, then you're probably going to want a motorboat. There's such variety in different types of motorboats. Different boats are naturally built with different purposes in mind. What's shared between them is the use of engines or outboard motors to propel them through the water. If you've got the itch to get out on the water, you might be considering buying yourself a motorboat. If you're doing that, you should know which type of boats are out there and try to determine which would be the best option for you. What follows are some of the most common types of motorboats. Hopefully one of them is going to be the right type of boat for you.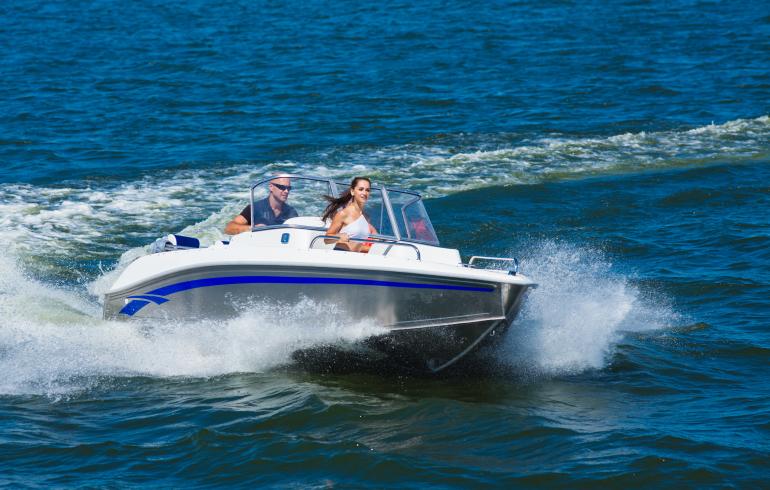 1 - Fishing Boats
Variety is the name of the game when it comes to fishing boats. No matter what type of area a person is intending to fish, there is a type of fishing boat that is designed for that area. Game boats are well known to help people who are interested in deep sea fishing. Those looking to fish for marlin or a prize tuna will be doing so off a game boat. Flats boats have very shallow drafts allowing fishers to reach areas that might otherwise be hidden away. Bass boats are the common term for many of the freshwater fishing options out there. The simple V hull goes with an outboard motor to get the boat where it needs to go on the lake.
2 - High Performance Boats
When it comes to excitement, nothing can beat the high performance boat out on the water. Typically these aren't really built with anything but fun and speed in mind. Performance boats feature very narrow beams meant to cut through the water and a lot of power. They can be powered by outboards or surface motors. High performance boats can get quite long, running up to a maximum of 60 feet in length in most cases. Despite the size, there's not going to be room for many people. The cockpit will start with a base of two seats, which might expand to around six based on the design.
3 - Houseboats
People forget about the fact that a house boat is a motorboat. At least, houseboats that actually move around are motorboats. Houseboats offer up lots of living space and comfort. Houseboats are arguably more popular for rentals. It can make for an incredible vacation driving your houseboat along a river, or from port to port during calm weather. This is of course best when there's a large number of people available for the vacation.
4 - Bowriders
These are one of the most common family boats out on the market. The bowrider is actually a very small boat. They are cleverly designed to allow for plenty of seating. Aside from the two main command seats, there will usually be seating behind the drivers for more people, as well as up in the bow. These seats cut into the bow allow up to 8 to easily fit into what would otherwise be a rather small boat. Bowriders are best used for smaller trips out onto the water for some brief fishing or water sports. Bowriders are easy to operate both out at the dock and out on the water. This makes them a good choice for anyone getting into motor boats.
5 - Pontoon Boats
The lumbering turtle of boats is still technically a power boat. Pontoons sit on two large pontoons which give them their floatation. Typically, pontoon boats are rather slow. The benefit is that they offer up a lot of space on top. They are often used as party boats or as a base to swim and dive from. Pontoon boats are best on stable water in smaller lakes or on gentle rivers.